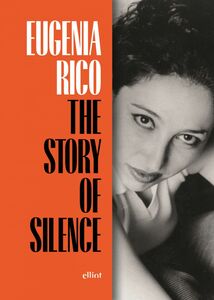 The literature of "what comes after" begins here. Lucid, calm, informed, helpful in trying to think about where we are now…
If this current coronavirus crisis has left you feeling vulnerable, disorientated, and lonely, then Eugenia Rico's The Story of Silence will not only comfort you, it will also open your eyes to what's been happening around the world. Informative, intimate and loving, Rico's thoughts on this worldwide tragedy will wrap you in a blanket of human warmth.
This groundbreaking, moving essay on the coronavirus pandemic lucidly explains how our interconnectedness will save us.
In this extraordinarily elegant work written from lockdown in Venice as the crisis deepened day to day, Eugenia Rico, bestselling writer with a PhD in Human Rights, shows us what this outbreak is really about: human interconnectedness.
Illuminating with great simplicity the big picture of how the disease spreads and placing it in the context of other modern crises like climate change and xenophobia, Eugenia Rico reveals how battling the pandemic is ultimately about realizing how inextricably linked all our lives are and about acting accordingly.
Both timely and timeless, The Story of Silence is an accessible, deeply felt meditation on what it means to be human after the pandemic and which leaves you feeling empowered.
Dettagli libro
Editore

Testo originale

Sì

Lingua

Data di pubblicazione

Numero di pagine

Traduttore

Collana
Sull'autore
Eugenia Rico
Eugenia Rico is regarded as one of the foremost writers of recent Spanish literature by the publications «El País», «El Periódico de Catalunya» and «Leer» and is seen as having contributed to the renovation of narrative art in Spain. She has been awarded numerous prizes, such as The Azorin Prize for La muerte blanca (The White Death), The Primavera Prize for Novels for La Edad Secreta (The Secret Age), The Ateneo de Sevilla Prize for El Otoño Aleman (The German Autumn), the Bauer Prize of the Literature Festival of Venice or The Valle-Inclan Scholarship of the Royal Academy of Spain in Rome.